Corrosion control for the petrochemical industry
Increase operational reliability
Crude oil is an important raw material, from which numerous intermediate and end products are made using complex procedures. In the process, unwanted components need to be removed. These include sulfur, nitrogen and oxygen, salts, trace metals and water. In some of these processes, contaminant gases are released which, depending on their concentration, can cause corrosion damage to critical components.
Contaminant gases in the petrochemical industry
| Contaminant gases | Sources | Viledon ChemControl pellets |
| --- | --- | --- |
| Sulfur dioxide (SO₂) | Boilers, Cracking unit regeneration, Treating operations, Flares | CCP 104, CCP 108, CCP 210, CCP 310, CCP 810, CCP 840 |
| Nitrogen oxides (NOₓ) | Flares, Boilers | CCP 104, CCP 108, CCP 210, CCP 810 |
| Hydrogen sulfide (H₂S) | Sour crudes, Liquid wastes, Pumps, Crude tower, Cracking operations, Rearranging and combining processes, such as reformers and alkylation units, Hydrogeneration | CCP 104, CCP 108, CCP 210, CCP 310, CCP 810, CCP 840 |
| Chlorine (Cl₂) | Caustic unit | CCP 310, CCP 510, CCP 610, CCP 840 |
Modern electronics increase the efficiency of your processes
We provide corrosion control to increase operational reliability
Particularly at risk are sensitive areas such as switchgear, control rooms or process control systems. Any build-up of corrosion on the conductive copper and silver components of technical devices threatens process efficiency, increases maintenance costs and results in expensive repairs and unplanned downtime.
Freudenberg Filtration Technologies develops customized solutions to meet the specialist needs of the Petrochemical Industry, including the processing of coal into liquid or gaseous hydrocarbons. Our solutions ensure reliable protection against corrosion resulting from the harmful gases released during the key process steps of petrochemicals.
Key process steps of petrochemicals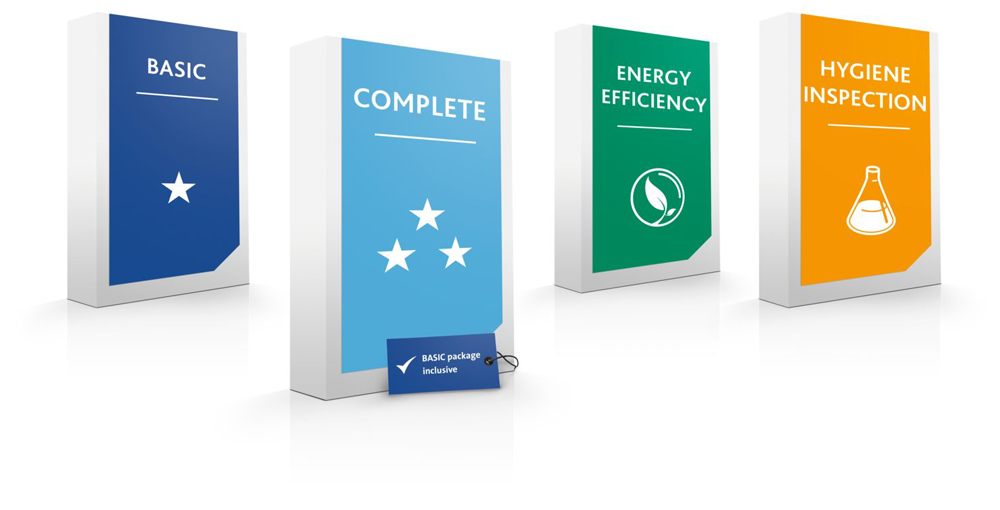 Viledon FilterCair modules
Customized service package for your needs
With the Viledon FilterCair modules, we offer you a comprehensive range of problem-specific services that can also be individually combined.
Benefit from our specialized expertise in gas phase filtration.
Select and request detailed information.
Discover our products for gas phase filtration.
Click on details for more information. Technical data and specific product features can be found in the e-catalog.
Comprehensive pellets portfolio for the reliable removal of contaminant gases by means of adsorption, absorption and chemisorption. Depending on the process requirement different pellets are used.
e-catalog
The future of air purification technology: The special structure of the media allows a highly efficient interaction between the carbon and the air. Adaptable to specific performance requirements on site.
e-catalog
Rugged plastic housings that contain ChemControl Pellets for chemical filtration. Available in four sizes to equip systems for almost all applications. Easy handling and replacement.
e-catalog
Multi-stage filtration systems with ChemControl pellets for the efficient and safe removal of contaminant gases. A pre- and fine filtration also ensures optimum protection against particles.
e-catalog
Multi-stage filtration systems with Honeycomb (HM) modules mounted on skids. Provide highly purified makeup air for pressurizing control rooms to prevent the intrusion of contaminated air.
e-catalog
A maximum application flexibility with easy handling and highest cost-effectiveness. Filled with different Viledon ChemControl pellets depending on the process requirements.
e-catalog
Measures and monitors the corrosivity of air in rooms via copper and silver sensors. The only online monitoring system with a large color display for clear visibility at a glance.
e-catalog

Discover our solutions for gas phase filtration
Benefit from the Freudenberg expertise now