Advanced Pressurisation Filtration Technology - Designed to keep your equipment and rooms clean giving long-term protection, low maintenance costs and a reduction or elimination of unplanned production downtime caused by dust ingress.
Freudenberg Filtration Technologies is the world market leader for pressurisation. Our fan-filter unit range offer the air quality you need for your application, whether it is standard products or custom-made according to your individual requirements.
Freudenberg Filtration Technologies does not only offer the right equipment and filters to keep your air clean. Our service specialists also make sure, that your pressurisation units are always well maintained and the filters are in good condition.
The problem of unfiltered incoming air.

In rural areas, 1 litre of ambient air contains 1 Million particles whereas in urban areas, 1 litre of air contains 1 Billion particles. Many of these particles are pollutants which can range from organic sources (pollen, fungal spores, bacteria, etc.), inorganic sources (due to erosion, sandstorms, fires and salt particles) and also man made sources such as air traffic, industry, mining, agriculture, road traffic, mineral fibres, nanoparticles, Nano diesel particulate matter (nDPM), particle laden smoke either from a production process or other sources, etc.
The health risks of unfiltered incoming air.
Many of the particles contained by the air can affect our health. Particles of up to 10 microns are deposited in our noses and throats. Particles of up to 2.5 microns are deposited on our Bronchi and Bronchiole while particles of 1 micron or less than 100 nanometres are deposited in our alveoli and are absorbed directly into the blood stream, thus migrating to vital organs.
The damage caused by these particles depends on the amount, size and type of particles present in the air we breathe.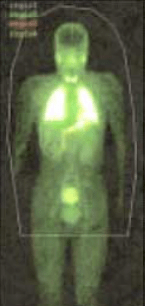 The consequences of damage to machinery and loss of production.
Equipment exposed to dust (airborne as well as deposited on its surface) may underperform and even cause accidents such as Arc flashes.
Dust‐free environments are especially required in control rooms, substations and telephone exchanges as the dust particles can cause sensitive electrical equipment to short‐circuit.
Unplanned production downtime caused by dust ingress is a cost to industry that can run into many Millions of $, this can be reduced by the installation of a Freudenberg Filtration Technologies pressurisation systems.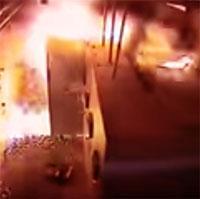 Pressurisation Solutions from Freudenberg Filtration Technologies for sustainable process protection.
The creation and maintenance of positive pressure within a room or vessel through adequate supply of clean (filtered) incoming air prevents dust ingress from entering through doors, windows, and other leaky areas. This positive pressure will keep the room and the equipment inside clean whilst ensuring a clean dust-free environment for its occupants.
Freudenberg Filtration Technologies has over 14 years of experience in the design, manufacture and installation of pressurisation units. Our units offer the air quality you need for your application: whether it is a standard product or custom‐design according to your individual circumstances and requirements.
Freudenberg Filtration Technologies range of Pressurisation units have been designed with simplicity and efficiency in mind
Freudenberg Filtration Technologies offers the right pressurisation system with the highest quality manufactured pressurisation filters to keep your air clean, making sure that your critical equipment runs trouble‐free as intended while delivering clean air for your employees.
The Freudenberg Filtration Pressurisation Solution for sensitive equipment working in corrosive environment.
Reliable processes thanks to optimum corrosion protection.
Learn more about eliminating corrosive gases. To protect sensitive electrified components
Many contaminant gases cause corrosion on electronic devices, which can result in expensive damage. Reduced process efficiency, additional maintenance expenses, costly repairs and unplanned downtimes can be the consequences. Lower your operating costs by protecting all sensitive areas of your process against contaminant gases and corrosive processes.
There are also significant health issues related to these gasses that have documented around the world. Freudenberg Filtration pressurisation solutions have a history of minimizing the risk.

Simply call us at Freudenberg Filtration Technologies to see how we can help you with a world leading pressurisation solution that suites your requirements, be it an off the shelf pressurisation unit or a custom built pressurisation solution.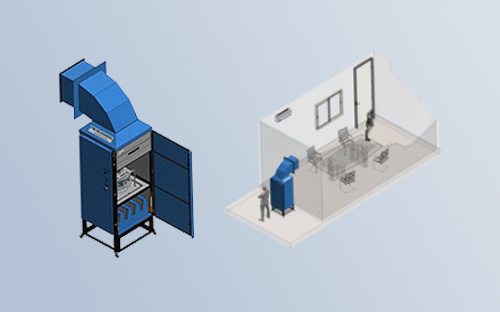 Cutting edge Pressurisation Filtration technology
HEPA Grade Filtration
Increasing workplace safety against pathogens and other contaminants through effective air filtration and pressurisation.