High demands on coolant and lubricant filtration
The Viledon cooltexx nonwoven fabrics developed specially for band filters are matched to the different demands of preparing industrial process liquids and offer the perfect combination of efficiency, versatility and the highest purity.
Every application makes different demands on filter media. Our worldwide know-how and many years of experience are the foundation for tailored filtration solutions for our customers on-site. Our expertise and high quality standard offer the highest security even for sensitive applications.
Optimal services and consistent, certified quality – this is what you can rely on.
Viledon cooltexx filter media
Reliable filtration of dirt and solid particles from all kinds of coolants and liquids:
Oil / water emulsions
Grinding, honing and cutting oils
Washing, galvanic and phosphating baths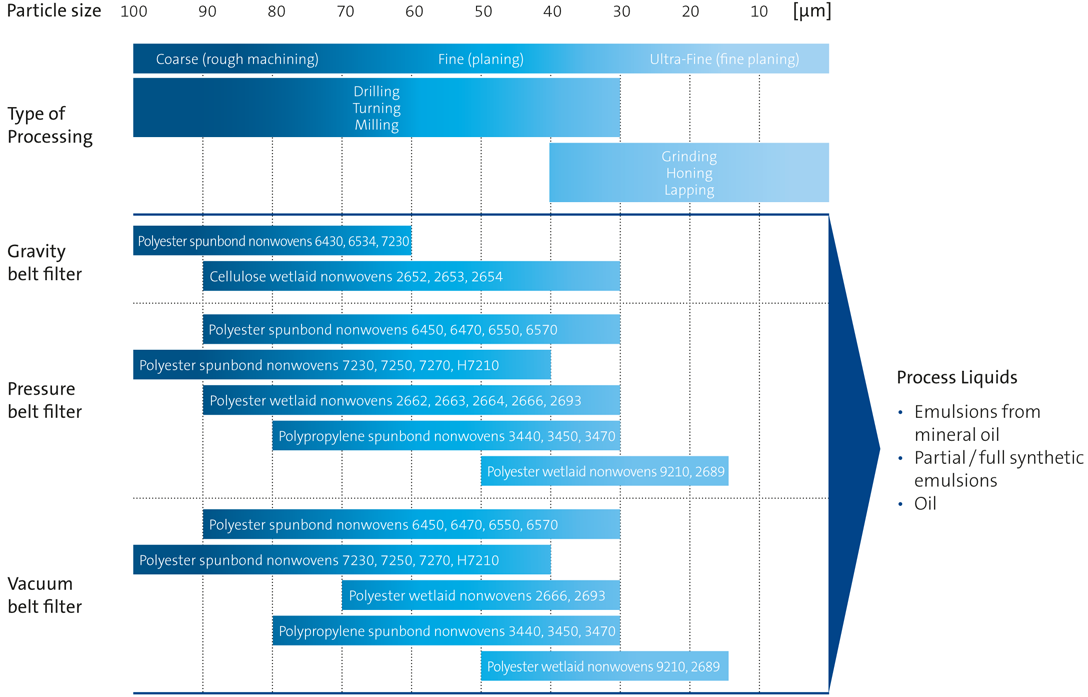 Benefit from our specialized expertise in coolant and lubricant.
Select and request detailed information.