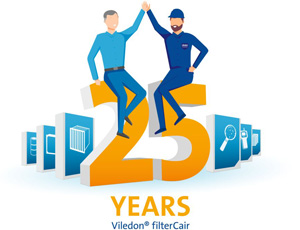 Loving the details.
25 Years Viledon FilterCair Service
For 25 years, we have been looking forward to working with our customers every day to make their plants and processes more efficient, safer and better. Thanks to you, the Viledon FilterCair air quality management system has matured, is constantly evolving and supports you in achieving the highest quality standards.
In this spirit: for the next 25 years!
What is Viledon FilterCair?
Filters + Service + Consulting
Viledon FilterCair air quality management is a complete package consisting of a comprehensive filter program plus customized services and analyses plus warranties at guaranteed fixed costs. Viledon FilterCair experts identify potential optimization opportunities and make detailed recommendations for maintaining air quality in your process. In addition to individual service contracts we offer a wide range of module solutions that can be combined with each other.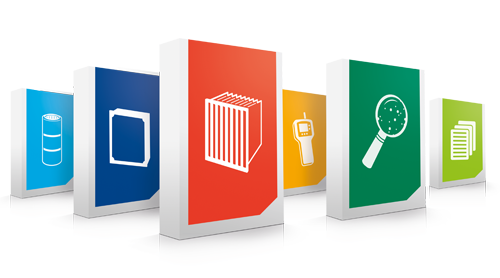 Viledon FilterCair services are as diverse as the industries and countries in which they are used. A journey through the last 25 years visualizes our transition towards international expertise in air quality management.
Facts and data about Viledon FilterCair

Our first Viledon FilterCair order in the automotive industry. Measurements of particles and air downdraughts in the paint plant and analysis of paint damage via microscope.

Hygiene inspections according to VDI 6022
become part of the portfolio.

New industries are being developed. The services meet the requirements of the food, beverage and pharmaceutical industries as well as sports accessories. Our service team grows significantly.

Services such as gravimetric measurements and thermography are added.

The Viledon FilterCair team continues to grow. We offer consulting on explosion protection according to ATEX.

Viledon FilterCair services are available as individual service packages - precisely tailored to the application and customer.
New in the portfolio: Flow visualizations.

New analysis options and measurement techniques: clean room testing in pharma and hospitals or emission value measurements.

Water sample analyses according to 42nd BImSchV
become part of the portfolio..

About 50 service technicians and contract managers are part of the worldwide Viledon FilterCair air quality management team.
Always active in various industries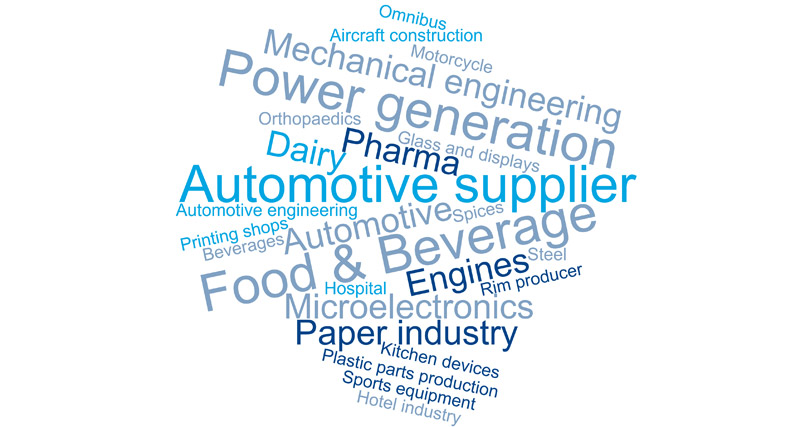 The Viledon FilterCair benefits at a glance
Compliance with the highest quality and hygiene standards
Increased plant and process safety
Positive energy balance in the long term
Optimized production processes
Higher plant efficiency and availability
Audit-compliant documentation and reduced organisational effort
Customer-focused, innovative and individualized solutions
On the right track with filter management
Interview to mark 25 years Viledon FilterCair
Our Viledon FilterCair service program was launched 25 years ago. Initially, the focus was mainly on analyzing paint damage and optimizing conditions in paint shops. A lot has happened since then. On the occasion of our anniversary, we talk to Helen Woodworth and Jürgen Adolph, who have played a major role in shaping Viledon FilterCair.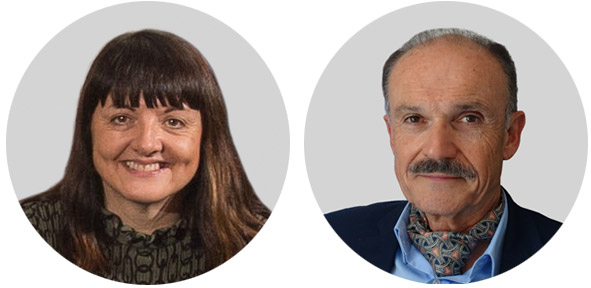 Helen Woodworth
Business Support Controller
Great Britain (1995)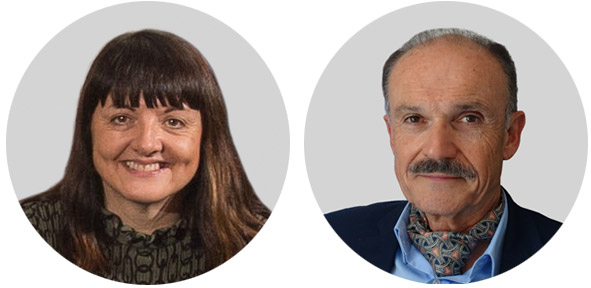 Jürgen Adolph
Sales Manager Industrial Filters
Germany / Scandinavia (1995)
What makes Viledon FilterCair special from the customer's point of view?
Helen Woodworth: We strive to fully understand our customers and the challenges they face before we propose services or products to them. A trusting partnership is the only way to provide solutions that lead to higher quality and cost-effectiveness.
Jürgen Adolph: What we repeatedly hear is that customers appreciate our intensive examination of their processes. This is especially true with regard to possible influences in the painting process that can lead to paint defects. We were also the first supplier and service provider who was able to prepare holistic analyses – including microscopy analyses, flow simulations or filter monitoring. Customers also appreciate having a dedicated technician on site as their first point of contact in case of problems.
25 years is a long time – which moments did you find most formative?
Helen Woodworth: Over the years, there have been plenty of lasting memories and exciting moments. For me personally, accompanying Jaguar Land Rover, from one factory in the 1990s to the current four factories with a total of eight contracts, feels very special – with all its challenges and successes.
Jürgen Adolph: For me, it was my first presentation to a potential customer in Germany in 1999. Not much went according to plan and the decision makers were skeptical, to say the least. In the end, we were able to convince them of our capabilities – despite the bumpy start – and have now been partners for many years.
What are your expectations for the future of Viledon FilterCair?
Helen Woodworth: In the years to come, we will continue to develop further and set new standards in the industry. This means both in terms of our technological capabilities as well as the efficiency and sustainability of our customer projects.
Jürgen Adolph: I am extremely pleased to see that our services have successfully established themselves in other market segments as well. Alongside high-quality filter solutions, intelligent service concepts are the key to sustained success.
Discover a variety of quality management systems
The Viledon FilterCair service is available for a variety of market segments and applications. Select your specific industry to find the detailed application-related information, FAQ's and various download possibilities.