Maximum safety in potentially explosive atmospheres
Relevance of ATEX for dedusting
Dust explosions can have devastating consequences. Frequently, this can also result in the loss of human life. To protect people and employees in potentially explosive atmospheres, the European Union issued its ATEX directives.
Many organic materials, such as wood, sugar or grain – as well as numerous chemicals and light metals – can be combustible. When processed, they produce combustible dust as a by-product of milling, grinding or cutting. This dust has an extremely large surface area and can ignite at corresponding oxygen concentrations or form an explosive mixture. The lower its minimum ignition energy (MIE), the greater the danger.
Explosion protection is therefore an essential safety aspect in production facilities. Suitable protective measures, such as the selection of the right filter elements, are designed to minimize risk.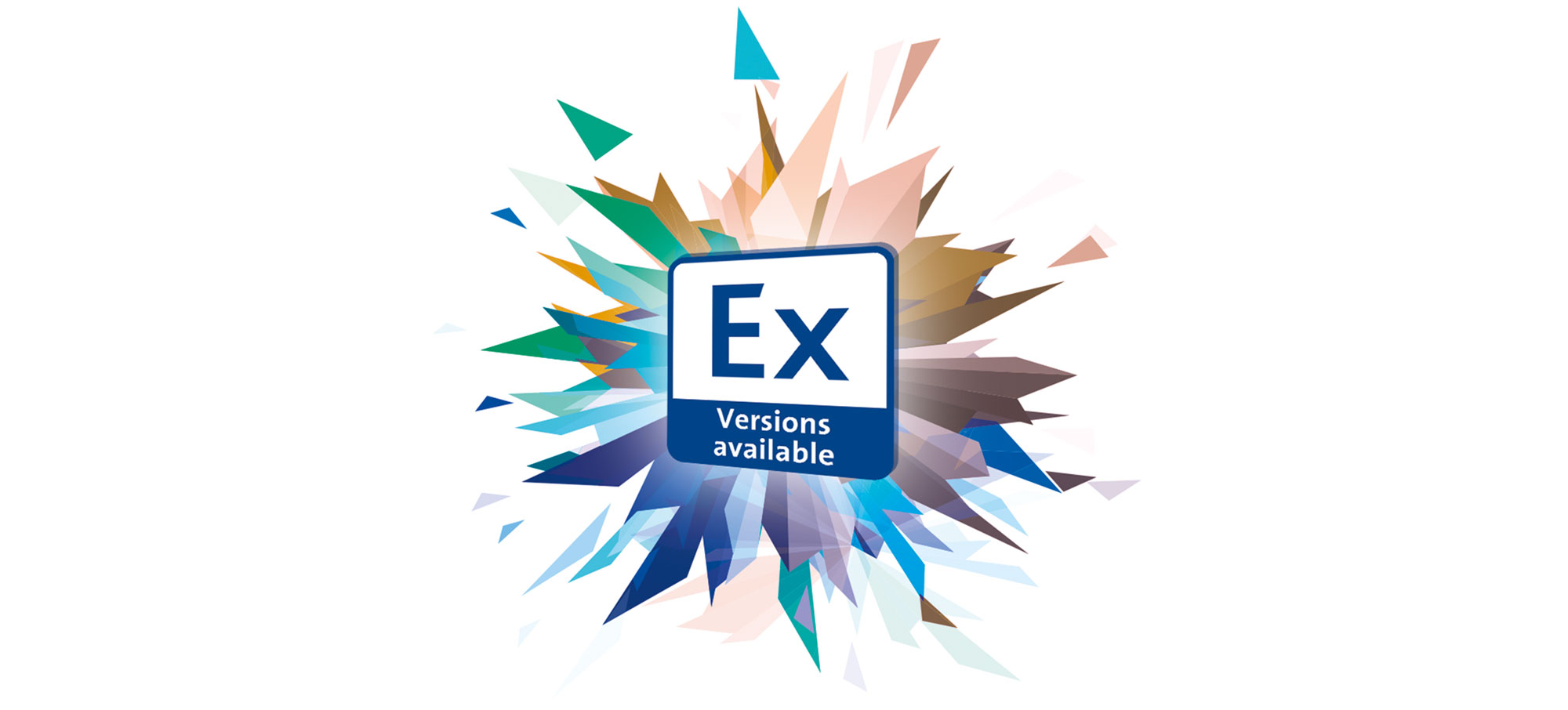 The two ATEX directives in brief
The designation "ATEX" is derived from the French abbreviation for ATmosphères EXplosibles. It currently comprises two directives: the ATEX Workplace Directive 1999/92/EC and the ATEX Equipment Directive 2014/34/EU.
ATEX Workplace Directive 1999/92/EC
If a potentially explosive atmosphere is present, the plant operator must prepare an explosion protection document as part of a risk assessment. This document must classify areas with explosive atmospheres into ATEX zones.
When selecting cleanable filter cartridges (LP), however, it is not relevant which ATEX zone the plant operator has defined. It is only necessary for the operator to know whether there is an ATEX zone in the dedusting system.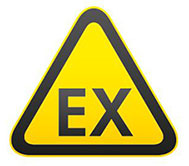 Warning symbol for an area in which an explosive atmosphere could occur.
| | | | |
| --- | --- | --- | --- |
| An explosive dust atmosphere is ... | … constantly, over long periods of time or frequently present. | … occasionally present during normal operation. | … not usually present during normal operation or only for a short time. |
| Zone | Zone 20 | Zone 21 | Zone 22 |
ATEX Equipment Directive 2014/34/EU
The ATEX Equipment Directive specifies which equipment, components and protective systems may be used in explosion-endangered areas (ATEX zones).
Filter elements are not devices in the sense of the ATEX product directive and therefore do not require a CE designation. However, the requirement for compliance with practical explosion protection or conformity with the basic safety requirements remains. For this reason, we subject every conductive filter element to an individual test with regard to its conductivity. This is certified by our manufacturer attestation.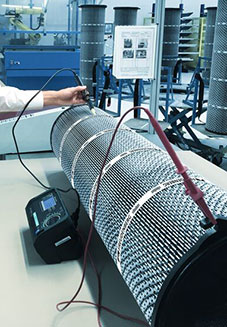 Single item testing of ATEX products
Our ATEX products for dedusting applications have to be tested for their suitability. A corresponding certificate must be enclosed with each tested ATEX product.
We ensure the suitability of our conductive filter cartridges (LP) by testing them individually. With the subsequently issued certificate, we confirm to our customers that the tested filter element falls below the limit value for conductivity.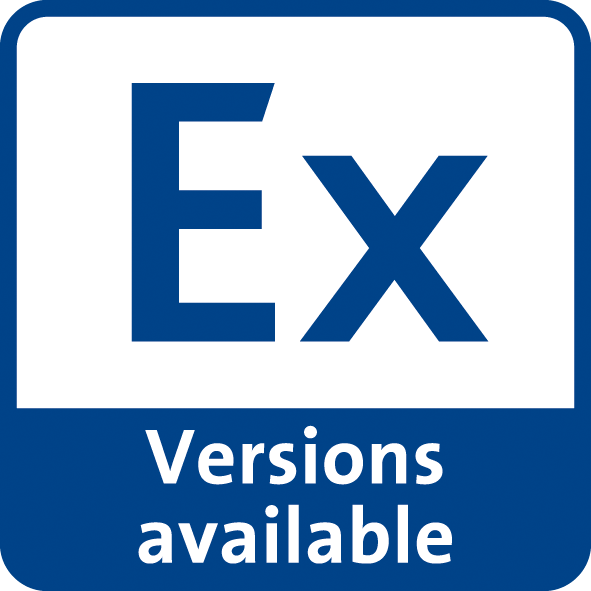 Filters with this icon are also available as ATEX versions for use in explosion-endangered areas.
The right filter elements for your ATEX zone
To be able to support you in equipping your dedusting plant with the right filter elements, we need you to provide just two pieces of information:
Is your dedusting plant an ATEX zone?
You only have to be able to answer this question "Yes" or "No", since the zone classification has no relevance for the selection of the filter cartridges (LP).
Which dust explosion group does your dedusting plant belong to?
The filter element you can use in your system depends on the dust explosion group. For example, not all ATEX products are suitable for conductive dusts.
We will be happy to assist you in selecting the right filter elements for your dedusting plant.
Benefit from our specialized expertise about ATEX.
Select and request detailed information.
Discover our products for air pollution control.
Click details for more information. Technical data and specific product features can be found in the e-catalogue.
Ideal for simple upgrading of typical systems. Long lifespan even under extreme operating conditions. Especially effective in the separation of abrasive or chemically aggressive dusts. The service life can be extended by washing.
e-catalog
Special design details and the availability in all geometries customarily demanded by the market ensure efficient dust removal. Equipped with 3- or 4-hook injection molded flange, spacer ribs on both sides and centering collar.
e-catalog
Tool-free, easy installation on the clean air side, with no laborious screwing work. Simply press firmly and the patented snap hooks lock into place. Perfectly suited for use in suction excavators and cleaning vehicles.
e-catalog
Equipped with corrugated polyester filter medium and nanofiber layer. For the protection of people and machines, they achieve optimum values when dealing with fine dust and smoke. This extends the service life and improves energy balance for the system's operator.
e-catalog
With original Evolon® technology. Outstanding advantages over needled felt bags. 50% lighter, simple handling for cleaning and installation. For sustainably low emissions and reduced energy costs.
e-catalog
Master difficult dust removal tasks while complying with statutory residual dust emission values. Compact, space-saving design with pleated filter media. Regenerated via typical cleaning and washing.
e-catalog
Many different variants: Media with sinusoidal corrugation and patented pleat stabilization, with corrugation plus nanofiber layer or with antistatic features for high operational dependability in contact with explosive dusts.
e-catalog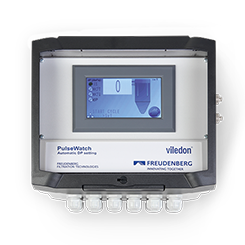 Freudenberg PulseWatch is an individually configurable device for the intelligent control and automation of compressed air cleaning in a dust removal system.