Custom pressurisation filter Iron Processing Compressor House applications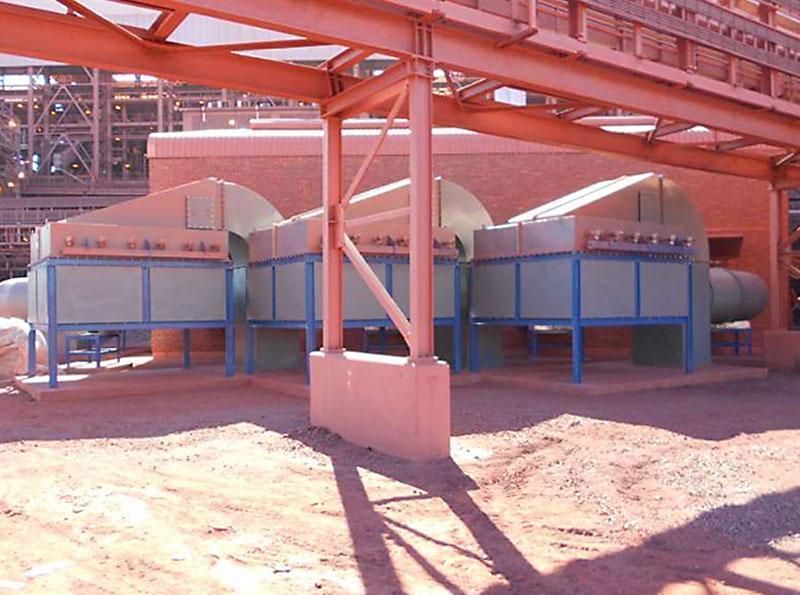 A large compressor house with individual custom built pressurisation filters supplying the compressors at an iron ore processing plant.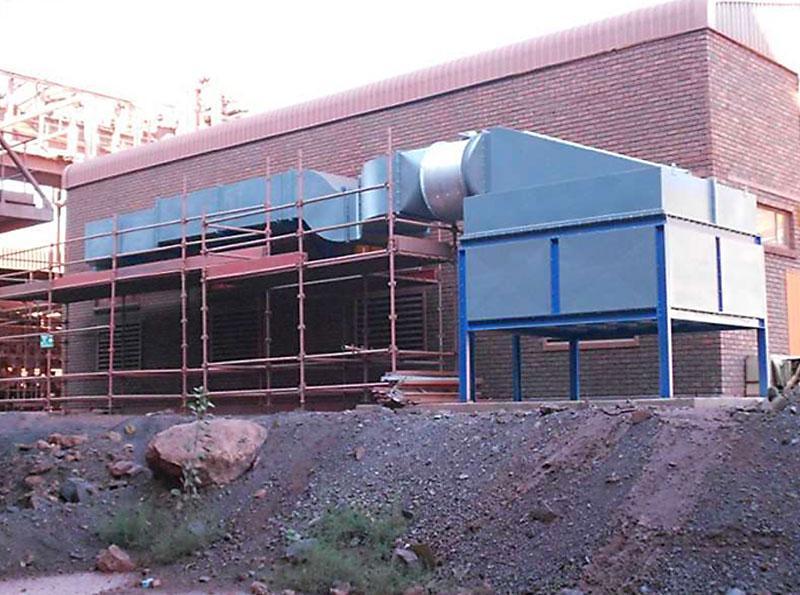 A smaller compressor house being fitted with a custom pressurised filter system at an iron or processing facility.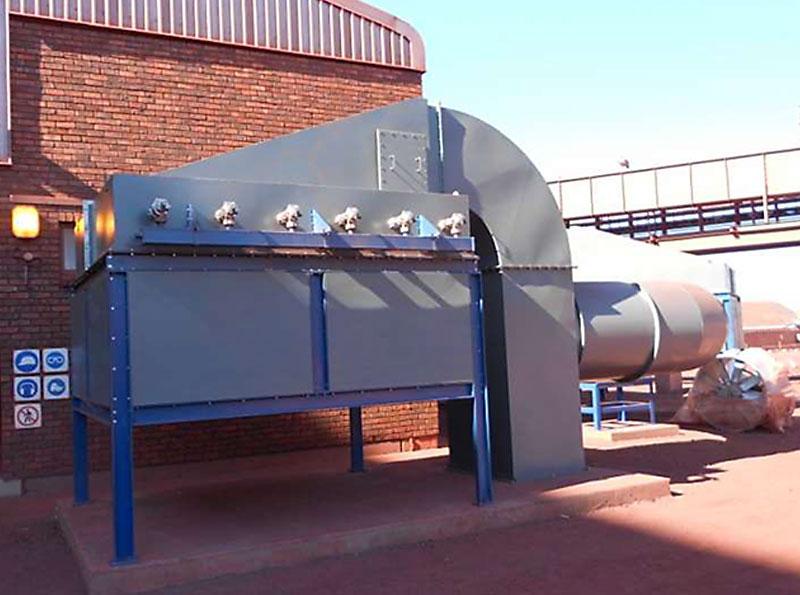 A custom pressurisation filter system ready for commissioning at an iron ore processing plant.
Custom pressurisation filter Unit built for Compressor House.
The Problem
Anglo American Iron Ore processing plant had issues with Compressor House air filtration caused by dust ingress, and damage to compressors.
| Condition. | Outcome |
| --- | --- |
| Customers Problem | Dust ingress into compressor house and compressors also requiring ventilation |
| Application | Compressor House Pressurisation and ventilation |
| Plant supply Volume | 187,200m3/hr (52m3/sec) |
| Air to Cloth Ratio | 1.03m/min |
| Stable Pressure Loss | 1,500 Pa |
| Dust | Atmospheric. |
| Filters Installed | Vilidon T& F Cartrage Filters pulse cleaning |
| Filter Area: | 3,024m2 |
| Fans | 2 X 18.5 kW fans - one on standby |
| Cleaning System | Reverse Pulse |
| Value to Customer | Positively pressurising the compressor houses resulted in no dust ingress thus extending the lifespan of the compressor equipment and lower maintenance costs |
Freudenberg Filtration Technologies | Industrial Filtration Pressurisation Solutions Australia