Cutting edge testing technology in the Freudenberg Filtration Science Lab
Filters are put through their paces using state-of-the-art test rig technology
Besides the usual tests in accordance with national and international standards, each filter is also subjected to Freudenberg's own specific tests conducted under much more rigorous conditions. These special tests are developed by our test engineers to check compliance with the specific requirements of very diverse applications. They include exposing the filters to atmospheric dusts, soot and synthetic fine dusts under intensified flow and moisture conditions or higher dust concentrations, tests conducted under extreme climate conditions and many, many more.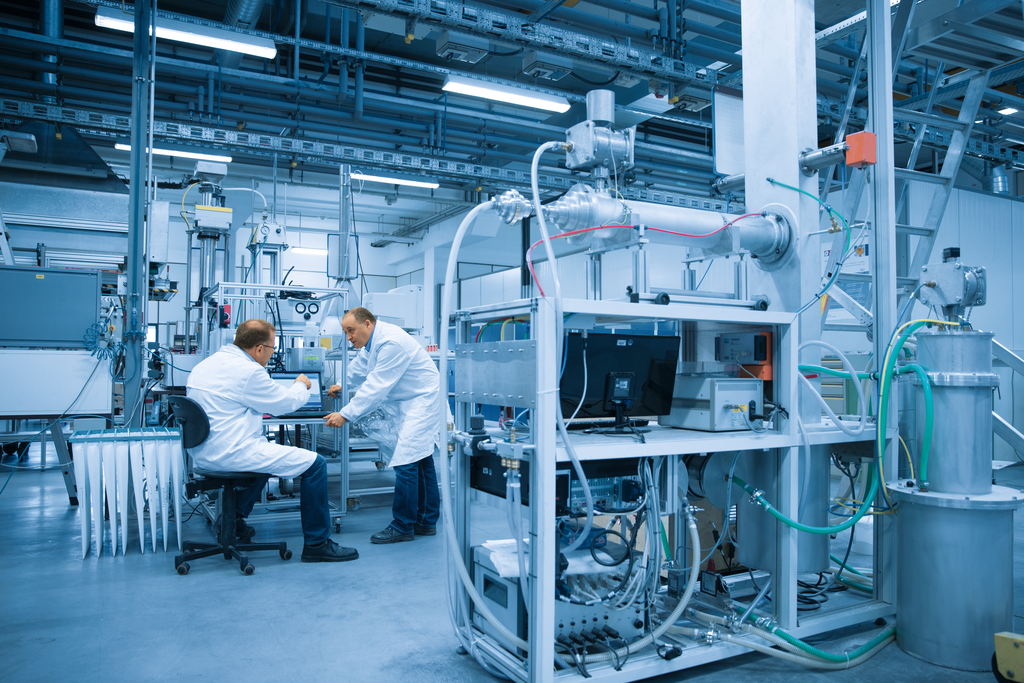 To supplement these laboratory tests, the filters are also tested under real conditions, and only then is the development of a new filter regarded as concluded. These performance data provide valuable knowledge which also forms the basis of our continuous product development and optimum customer service.
In the newly named "Filtration Science Lab", Freudenberg Filtration Technologies will continue testing and investigating products for the automotive, industrial and consumer markets. Filters have been put to the test here for more than five decades. Innovative products are tested here in a facility that extends to around 1,000 square meters on more than 20 test benches. Has the filter reached its dust storage capacity? Can air still pass through it easily enough without using more energy than permitted? These are the sorts of questions to which the filter measurement team at Freudenberg Filtration Technologies finds answers.
Nothing is left to chance
National and international standards play a decisive role, with the filters being tested precisely in accordance with DIN, EN or ISO specifications. The test benches and the substances used comply with all standards, down to the smallest grain of dust. In addition, the laboratory team carries out defined incoming goods inspections of the materials used, for example, the nonwoven filter medium or the activated carbon that binds odors and gases. Particularly selected filters are scanned before delivery to detect any possible damage. Last but not least, the product development team calls on the services of the laboratory when it comes to testing filter innovations or optimized products.
The coordination of filter measurement technology at all locations is centrally coordinated in Weinheim. Further laboratories are located in Hopkinsville USA, Suzhou, China and Pyeongtaek in South Korea.