ISO 23875:2021 deals with the design, installation and operation of air conditioning systems used to control the concentrations of particulates and carbon dioxide in operator cabins in the mining industry. ISO 23875 addresses issues relating to cabin pressurisation, monitoring and warning systems, ventilation flow rate, removal of fresh air from the cabin, contaminated air treatment systems, recirculation rates and live monitoring of ambient conditions within the cabin.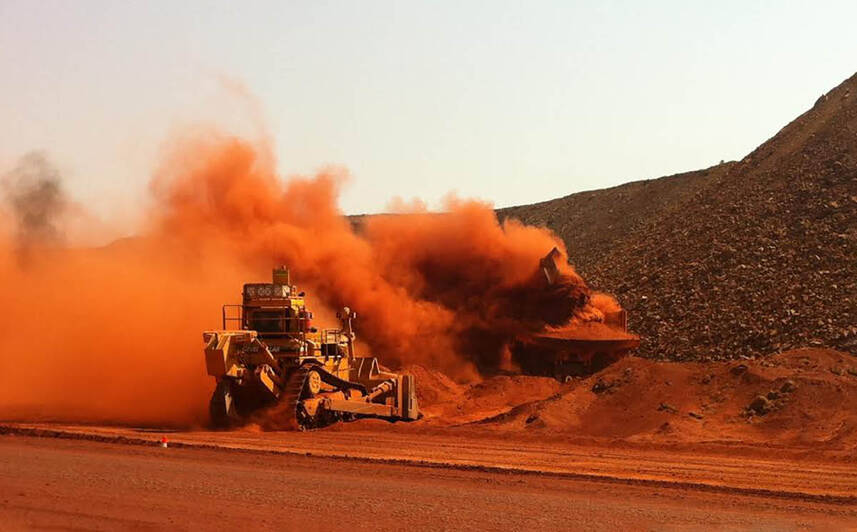 What are the benefits of implementing ISO 23875?
By implementing ISO 23875, companies can work to meet exposure reduction goals and protect operator air quality.
Higher filter efficiency requirements provide a cleaner working environment
Defined maximum CO2 level ensures high cabin air quality
Recirculation and fresh air system requirements enabling complete replacement of cabin air in seconds
Established cabin pressurisation levels at > 20Pa higher than atmospheric pressure
Real-time operator cabin monitoring
Reduced exposure to respirable particulate through HEPA filtration
Improved operator safety, comfort, and moral – supporting exposure reduction goals, health and safety efforts, and recruitment/retention
Improved machine uptime and lower operating costs through meeting defined maintenance intervals
Freudenberg S.A.F.E.air Cabin Protection Systems
Certified ISO 23875 Compliant
Freudenberg Filter Technology have developed a range of products that provide consistency in cabin air performance, reducing exposures to airborne particulates for plant and equipment operators and exceed the requirements of the ISO 23875 technical standard. S.A.F.E.air has been developed to be the safest pressurisation and filtration system in the world.
Standing for "Security Against Fine Elements", Freudenberg S.A.F.E.air Cabin Protection Systems provide your workforce with a cleaner, cooler working environment.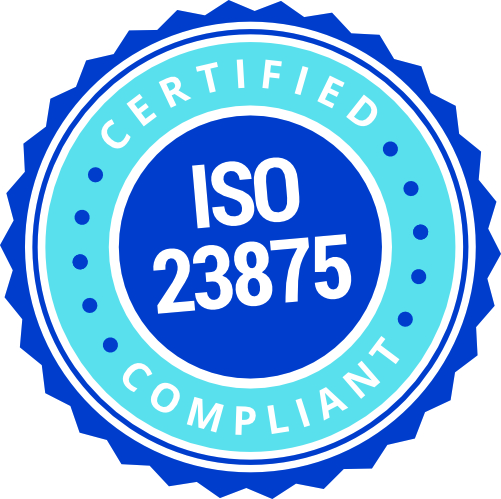 ISO 23875 Air quality performance testing key criteria
Freudenberg S.A.F.E.air Cabin Protection Systems are engineered to exceed the ISO 23875 standard to provide clean air for operators. S.A.F.E.air Cabin Protection Systems have been tested compliant against a range of key criteria. Listed below are the features of the Freudenberg S.A.F.E.air solution that address the ISO 23875 standard:
In-Cabin Carbon Dioxide (CO2) levels
S.A.F.E.air provides continuous fresh air
Exhaust systems for fresh air exchange
CO2 is maintained at ambient levels and continuously monitored (in-
vehicle and remote via telemetry)
Constant level monitoring of CO2 and other particulate levels
Respirable particulate matter removal
High flow fan technology
S.A.F.E.air provides full cabin air exchange through HEPA rated filters within 20 seconds
Freudenberg HEPA filters are rated to ISO 29463 en 1822 standards
Eliminates respirable particulate matter and much finer dusts like diesel nanoparticles
Positive cabin pressure
Integrated electronic flow control
Allows positive pressure up to 200 Pa with fresh air exchange (standard required cabin pressure >20 Pa higher than atmospheric pressure)
Air flow directions
Laminar downflow through vehicle meeting requirement that airflow be directed away from the operator
Airflow is directed in to breathing zone and out furthest / lowest point of cabin
Dual filtration circuits
HEPA level filtration on both fresh air and recirculation air filter circuits
Australian Institute of Occupational Hygienists ISO 29463 EN 1822 Standard HEPA filters provide hospital and cleanroom grade air
Maintenance/filter pre-cleaners
S.A.F.E.air includes cyclonic pre-cleaners and coarse dust filters to prolong HEPA filter life
System is designed to fit standard maintenance schedules (1K-2K hours)
Total A/C system protection through HEPA recirculation filtration
Eliminates fan & condenser maintenance due to dust ingress
System Leakage
Careful attention is given to low pressure areas of the air conditioning circuit, with S.A.F.E.air providing full system cabin and A/C circuit pressurisation
S.A.F.E.air system keeps positive pressure in the cabin, preventing any vacuum areas where dust may be sucked into the cabin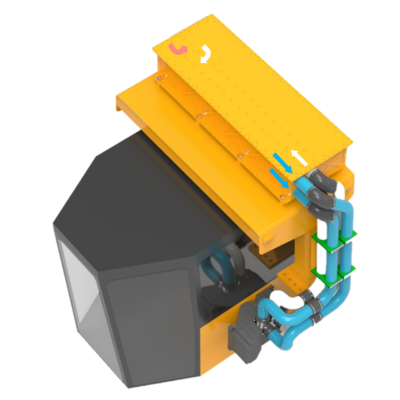 Benefit from our World Wide specialised expertise in the Mining industry
Download these files for more information on our ISO 23875 compliant S.A.F.E.air products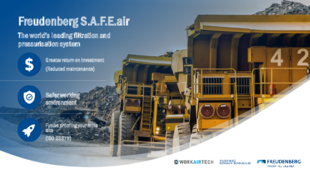 Brochure
S.A.F.E.air Nano particle & CO2 filtration
S.A.F.E.air Nano particle & CO2 filtration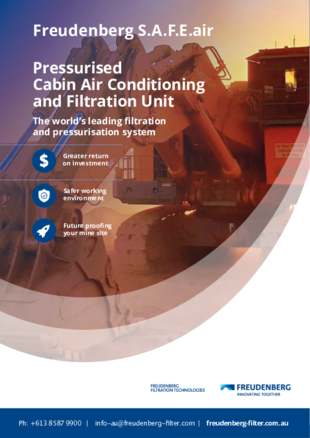 Brochure
S.A.F.E.air Pressurised Cabin Air Conditioning and Filtration Unit
The world's leading filtration and pressurisation system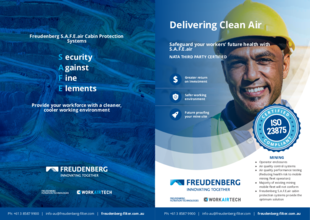 Standards and Certifications
Delivering Clean Air above the industry Standard
ISO 23875 Air quality performance testing key criteria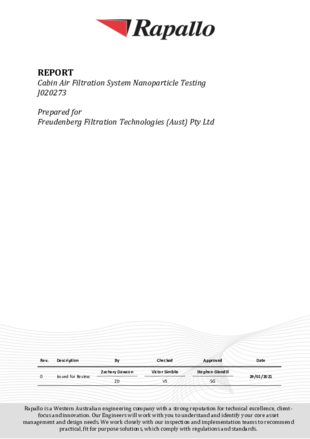 Certificate
Nanoparticles test report
Want to know more about S.A.F.E.air or have a question?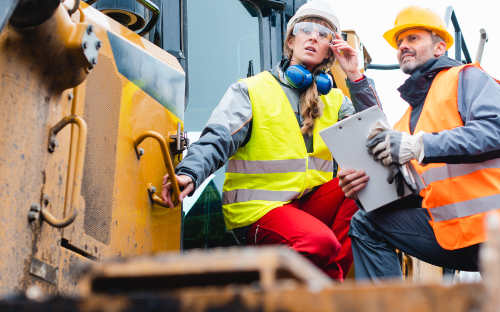 Contact us for an obligation free site/fleet review on how
S.A.F.E.air Air Filtration and Pressurisation systems
can improve your operations