Pleated Bag Cartridges (PBC)
Advanced Filtration Technology
Freudenberg Filtration Technologies manufacture Pleated Bag Cartridges (PBC) for general mining and air pollution control applications.
The capacity of a baghouse may be increased up to 3 times by simply changing over to pleated bag houses.
PBC cartridges are designed to retrofit most commonly available baghouses and cell plate openings, replacing both the filter sock and the cage with a single pleated cartridge. This effectively reduces the air to cloth ratio allowing an inexpensive upgrade of an existing collector to cope with extra production and more efficient media to reduce emissions.
PBC cartridges are described by the cell plate opening by the length [eg. 135mm CPO x 1 metre]. The standard pleat depth is 15mm but other options are available.
The number of pleats normally in a PBC is 52 but other pleat numbers can be specified.
At Freudenberg Filtration Technologies we specialise in dust collector elements and offer a range of media and cartridge options to solve many of the problems in dust collectors.
Our factory offers state of the art facilities to manufacture a wide range of high quality filter elements.
Short runs as well as large quantity orders can easily be handled in our factory facility.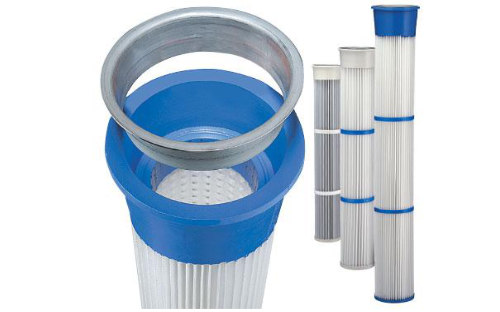 The top of the PBC has been designed to give an airtight seal and is held in place with a retaining cone for security.
The top is moulded around the media in a single piece of Urethane. This top is for applications up to 80°C, other options are available in higher temperatures and in food grade for a variety of applications. Please inquire about your application.
Top entry element with retaining cone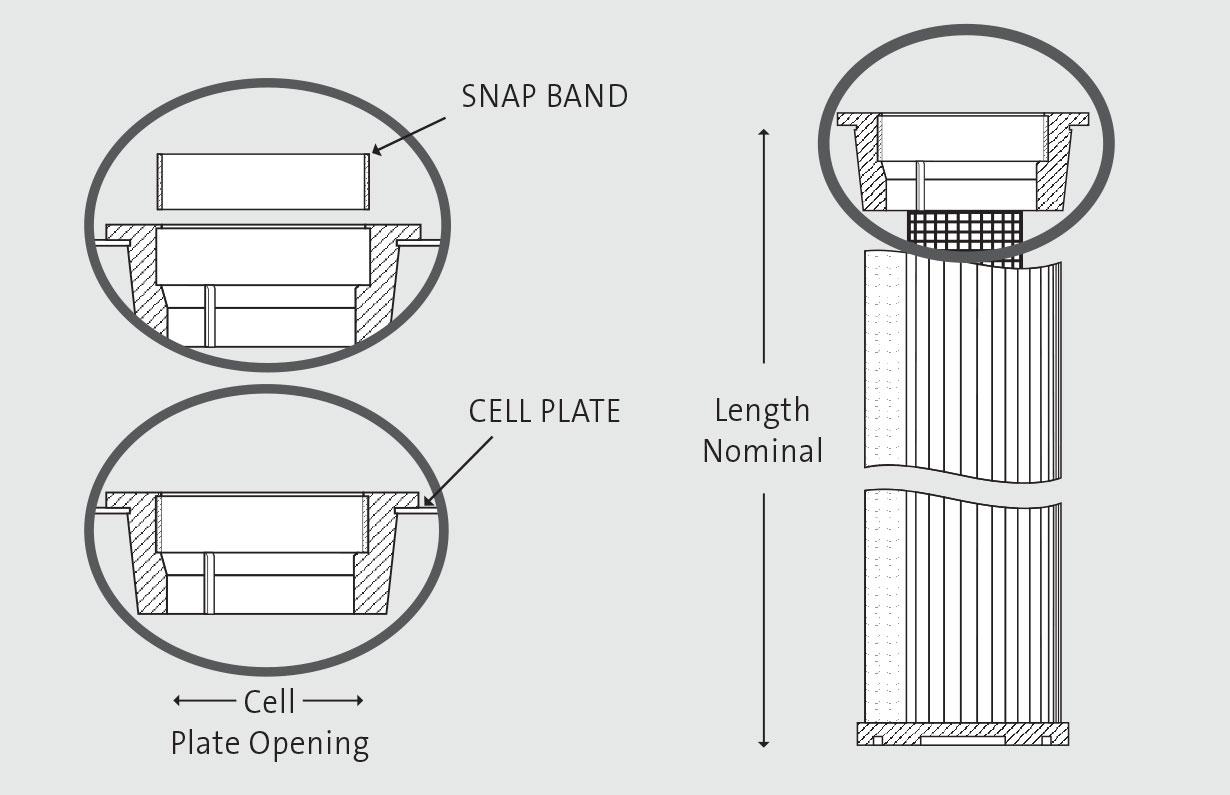 Top entry element (Morflo) with snap band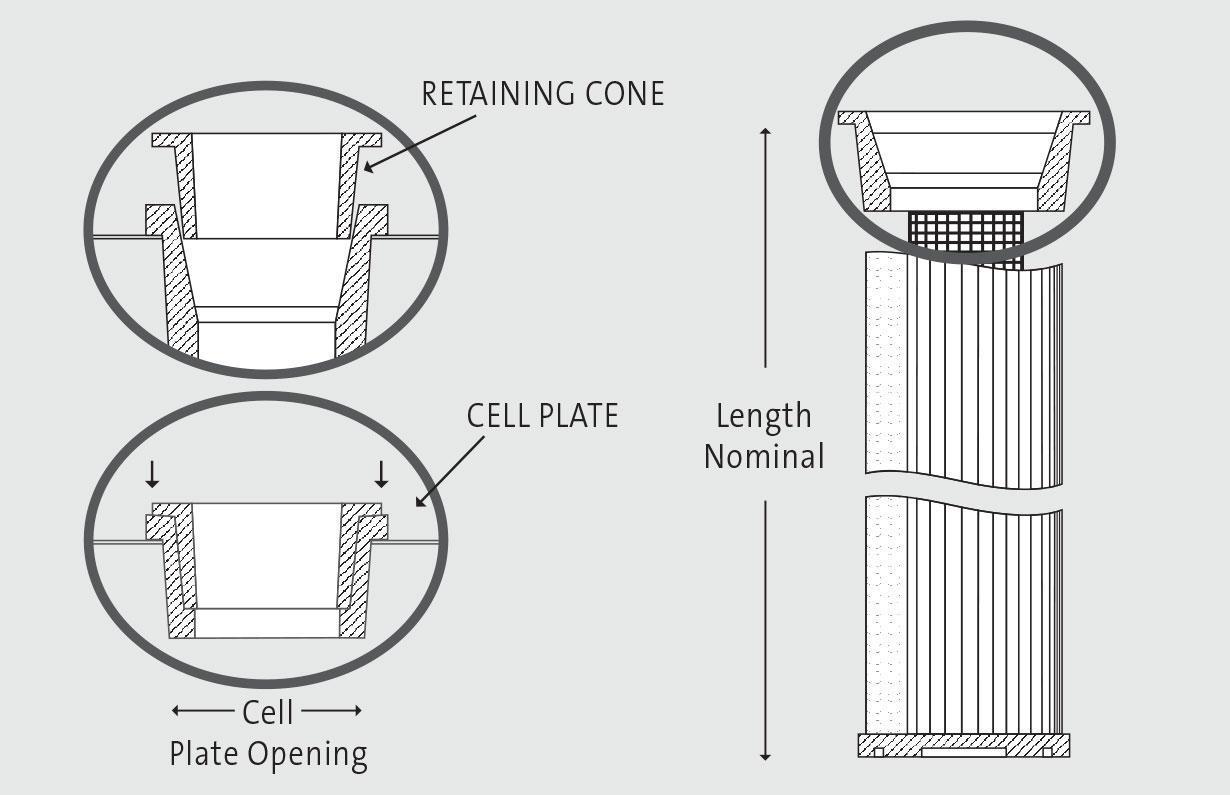 Freudenberg Filtration Technologies | Microfresh® Industrial Filtration Filter Panels Australia.