Discover our filtration solutions for gas turbines and compressors
Benefit from Freudenberg expertise now
Multi-stage filtration solutions for gas turbines and compressors
Performance-optimized for your individual requirements
Multi-stage filtration systems ensure effective filtration and increased protection of turbines and compressors. Damage due to fouling is kept to a minimum. Unplanned downtimes can be avoided, the general maintenance costs are reduced and optimal turbine efficiency can be achieved.
In a two-stage system, the cassette filter of the final stage is protected by an upstream pocket filter. In three-stage systems, another downstream cassette filter stage is added. This can provide filtration levels up to EPA standard. The selection of filters for each stage depends primarily on the environmental conditions around the plant, as well as on any space limitations.
Discover our selection of tried and tested multi-stage filter systems for your custom-tailored solution for gas turbines and compressors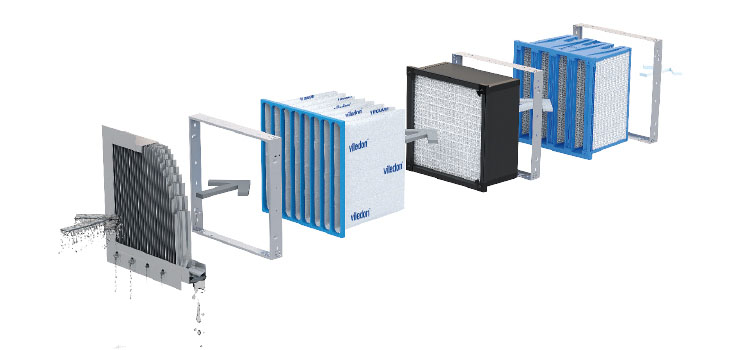 Ideal for highest purity at EPA level: 3 stages with pocket filters, MaxiPleat- and eMaxx cassette filters
Availability is key in the power industry
Learn more about the strengths of eMaxx cassette filters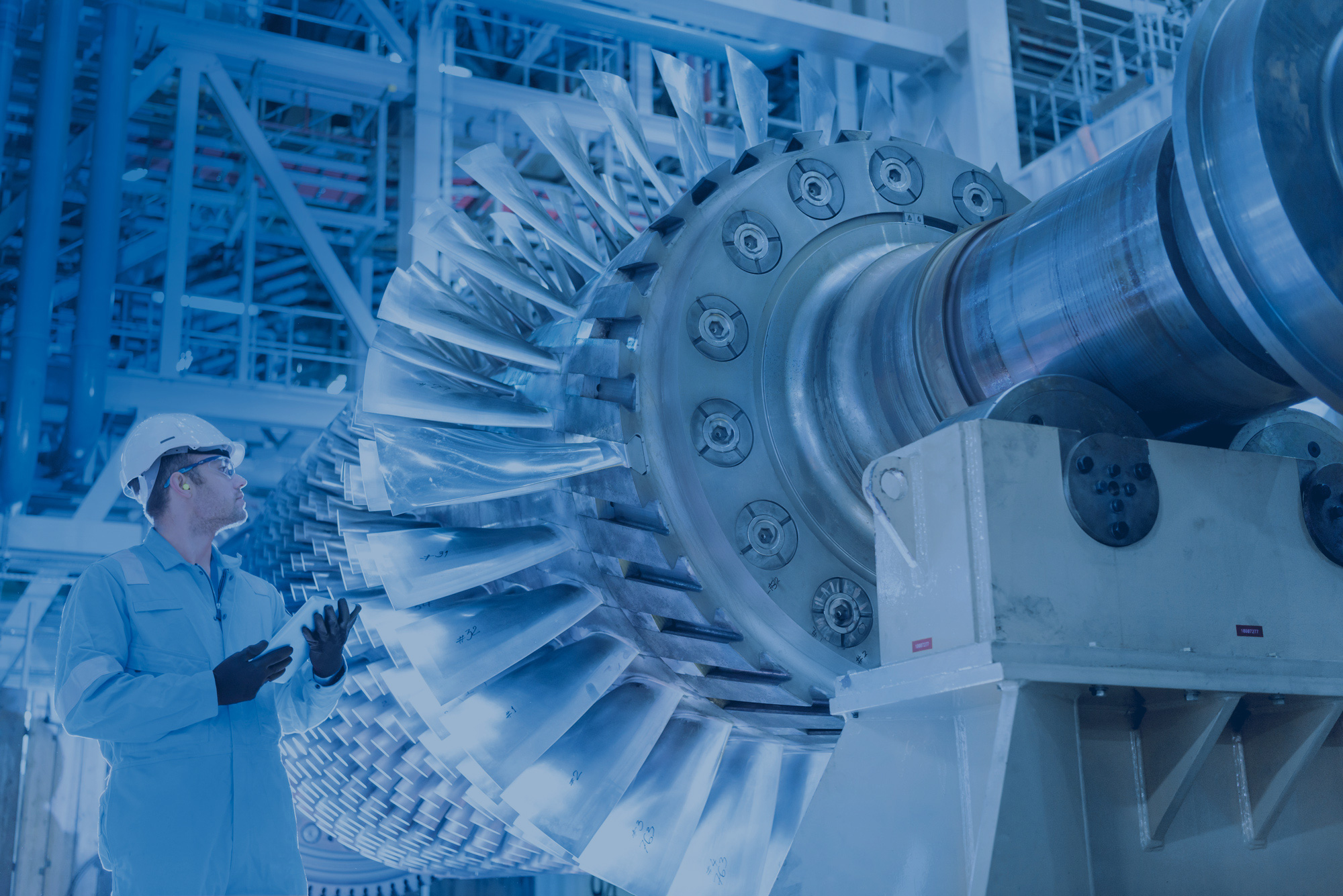 Power output will be influenced by the performance of installed intake air filters and the dust particle concentration at a gas turbine's location.
Are you aware of the effect of air filtration on gas turbine performance degradation?

How efficient is your filtration system?
Find the optimal filter solution for your plant with e.FFECT based on ISO 16890
Standardized systems for intake air filtration are frequently inefficient and do not make full use of their potential for optimization. The more specifically filter systems are customized to the respective ambient conditions and plant requirements, the greater performance and reliability they achieve.
Our experts work with you to develop the best filter solution for your plant on the basis of the testing standard ISO 16890. In the filter evaluation, typical urban and rural particle size distributions are considered based on the particulate matter fractions PM1, PM2.5 and PM10, and filter efficiency grades are determined accordingly.
With e.FFECT, the electronic Freudenberg Filter Efficiency Calculation Tool, calculating the optimal filter solution is extremely simple. The local ambient conditions and specific process requirements enter directly into the calculation. Multi-stage filter systems can then be objectively compared. This simplifies the selection of the best filter concept for your needs.

Exemplary particle classification to PM fractions for gas turbines and compressors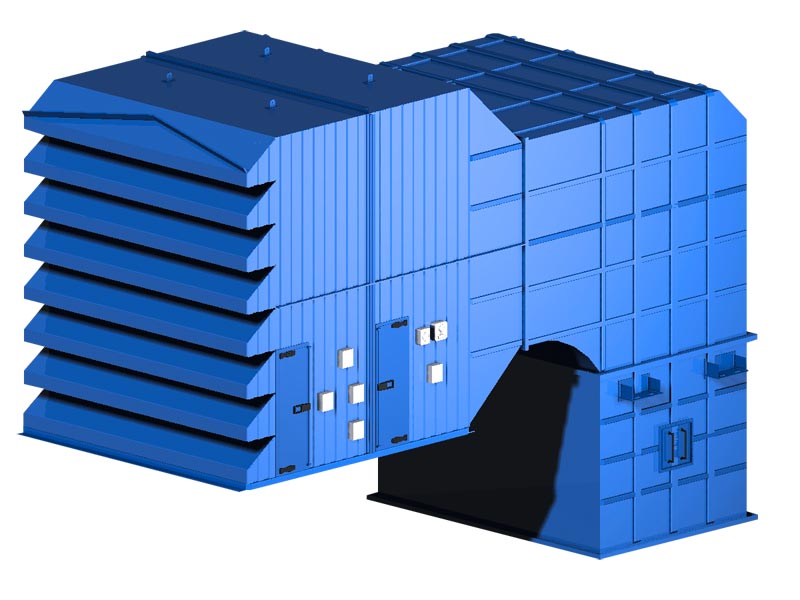 Individually developed, precisely planned
Conversions and construction of new air intake systems with Viledon Engineering
Whether conversion or new construction – implement your individually customized system solution anywhere in the world with the comprehensive engineering development and installation services of Freudenberg. Filter systems achieve maximum performance when they are adapted to the specific requirements. We therefore offer you individual service packages for planning and installation: From on-site analysis, consulting, system design and order processing to training and after-sales service – discover the most efficient solution for your new gas turbine and compressor air intake system with the help of our team of technicians.
Fine filter certification
The independent institute EUROVENT Certification has developed an international certification program for fine filters that has recently been revised on the basis of ISO 16890. All Viledon fine filters are certified by EUROVENT.
Energy efficiency classes
EUROVENT, the European association of manufacturers in the HVAC industry, has developed a classification system for the energy efficiency of air filters. Freudenberg has contributed significantly to the development of this classification. Your advantages: Energy-efficient filters can be identified at a glance.

In our download area, you will find detailed information about our technologies.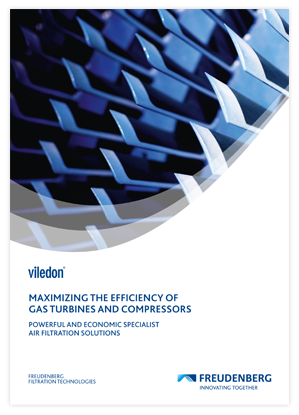 Maximizing the efficiency of gas turbines and compressors
Powerful and economic specialist air filtration solutions
Benefit from our specialized expertise in filtration solutions for gas turbines and compressors.
Select and request detailed information.
Discover our products for gas turbines and compressors.
Click on details for more information. Technical data and specific product features can be found in the e-catalog.