Catalytic Diesel Exhaust Filter Cleaning
Cleaning process for Microfresh® CRT & Partial Flow Filters
From time to time, Microfresh CRT/PF Diesel Particulate Filters will require cleaning. This is due primarily to build up of engine lubricating oil ash, not Diesel Particulate. As such, the material removed from filter does not represent the same health risk as Diesel Particulate. Care should still be taken on the cleaning procedure to minimise exposure to ash.
Stage 1 clean (manual burnoff) - CRT Filters
When pressure lights indicate high back pressure reading (i.e. yellow or red back pressure lights signal / high pressure alarm is triggered), vehicle operator should load up engine and apply steady and consistent power for at least 15-20minutes). This process will manually increase exhaust temperature and assist in regeneration of filter and oxidise off any un-burnt particulate.
Stage 2 cleaning options:
Should Stage 1 clean not lower pressure signal / high pressure alarm continues to flash; filter will need to follow a stage 2 clean.
Additionally, Stage 2 cleaning should be performed at 1000 hour services to ensure filter is working at optimum levels. Very low duty cycle vehicles may require more frequent cleaning, especially if Stage 1 cleans aren't being performed.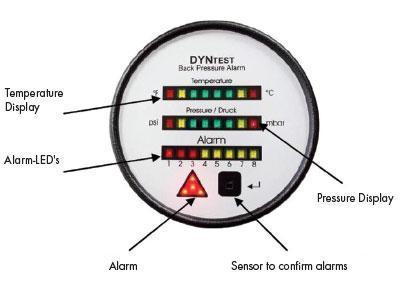 Stage 2 Compressed Air clean - For CRT & PFF
Please remove flanged CRT/PFF section of filter and blow out in reverse direction to filter flow with compressed air. Target each cell individually with air gun approximately 2 inches from surface and approximately 80 psi max. (Note: hepa filter / vacuum arrangement should be attached to dirty end of element end to collect dislodged ash and particulates).
Operator must take care when performing clean, ensuring each cell is targeted for at least 10 seconds before progressing to next cell. Please ensure operator cleaning filter is wearing appropriate PPE including P2 rated face mask with adequate sealing.
Stage 2 Complete Clean - For CRT & PFF
Complete Clean essentially returns filter back to its original state, by clearing element of all incombustible oils and ash present in cells, before blowing each cell out individually using specialised equipment similar to compressed air clean above. Complete clean is performed off site, by filter cleaning specialist.
For heavily loaded vehicles (i.e. Boggers and trucks) Freudenberg recommend Complete cleaning cycles every 2000 hours or when back pressure alarms signal consistently.
Vehicles operating under lower loads may require more frequent cleaning, as lower temperatures don't support an efficient regeneration process.
Please contact Freudenberg for more information on Complete clean process.
This document provides non-binding information. Freudenberg Filtration Technologies KG cannot accept any liability for the completeness and correctness of the statements made. Liability and warranty questions shall be governed solely by the provisions of the delivery relationships involved.
Freudenberg Filtration Technologies | Microfresh® PFF Diesel Exhaust Filter Cleaning for Light Commercial, 4WD & Mining Fleet Vehicles.