Freudenberg Filtration Technologies produce a range of standard replacement elements for OEM and Resellers in the dust collection market as well as being able to design an element to retrofit existing collectors or to suit a specific application. Problems such as temperature, chemical attack, sub micron dust, sticky or oily deposits can all be handled with the range of media and construction methods available.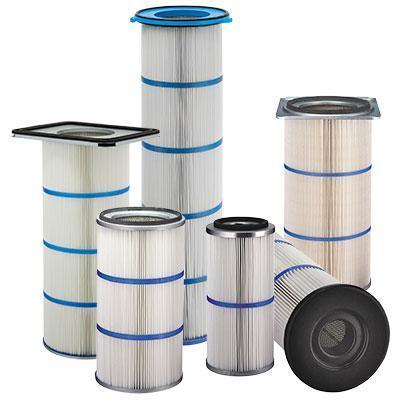 Advanced Filtration Technology
Industrial Air Filter for dust collection systems are found in a variety of processes across the country. These dust collection systems can be seen in wood work applications, plasma and laser cutting, blasting, coating, sample prep, sample assay, fire assay and many others.
With a very good understanding of the different brands of dust collectors found in our market and the different types of filters used by each, we have created a range of filters to suit each and every dust collector in the market.
Our range of filters include direct equivalents as well as filters made with different filtration media and a configuration better suited to the Australian working conditions.
Standard replacement elements available
Torit® Downflo®, Downflo II®

Torit Small Downflo®

Farr-Tenkay

PBC – pleated bag cartridge – various cell plate openings and lengths

DCE – Siloair

Tamrock drill elements

Ingersoll-Rand drill elements

Camfil Farr Gold Series®.

*Torit is a registered trade mark of Donaldson Co. Inc. *Downflo is a registered trade mark of Donaldson Co. Inc
Freudenberg Filtration Technologies | Microfresh® Industrial Filtration Dust Collection Filters Australia.