Discover Freudenberg S.A.F.E.air
S.A.F.E.air Cabinet Protection
For CAT 793F and 789D Autonomous Trucks (HEPA Level Filtration and Pressurisation)
Keep dust out of the electronics cabinet!
The factory system pulls air through the cabinet, it is drawn down into a negative pressure causing dust and contaminants to enter through the low efficiency filter and any cabinet opening. This creates dust ingress into the electrical cabinet which controls the autonomous vehicle.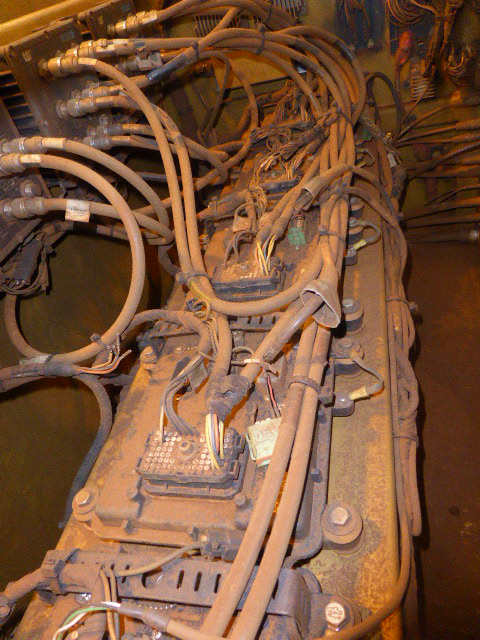 The S.A.F.E.air cabinet pressurisation plug and play filtration system, pushes pressurised clean HEPA filtered air at a high flow through the cabinet and out the original filter opening, maintaining a constant cooling airflow through the cabinet.
The S.A.F.E.air system uses a proven high efficient particle separation filter before passing through a second stage precleaning filter and finally through the high flow HEPA filters. The two precleaning elements protect the HEPA filters from heavy dust exposure and ensures longer HEPA filter life.
The electrical cabinet is kept dust and contaminate free, reducing heat build up of the modules, ensuring components have longer life, maintaining vehicle availability and reducing maintenance costs.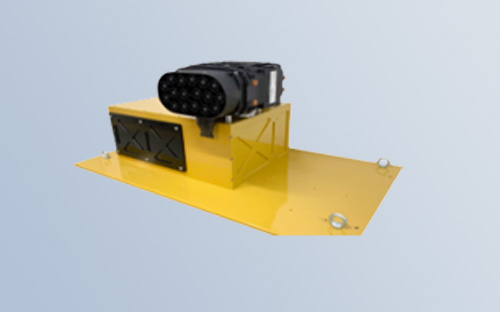 Want to know more about S.A.F.E.air or have a question?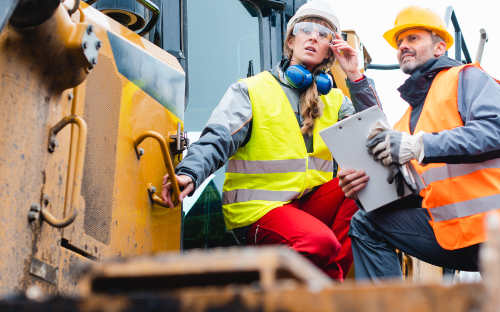 For an audit
S.A.F.E.air Air Filtration and Pressurisation systems
SIMPLY FILL OUT THE FORM WITHOUT OBLIGATION
In our download area, you will find detailed information about S.A.F.E.air Cabinet air filtering for electronic equipment.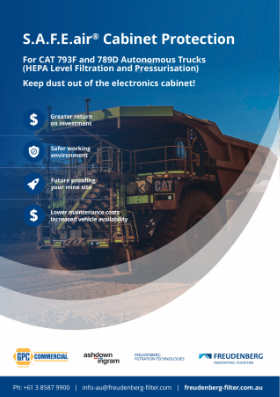 S.A.F.E.air Cabinet Air Filtration and pressurisation systems Electronic machinery in potentially harmful environments
LOWER YOUR OPERATING COSTS WITHOUT COMPROMISE
Freudenberg Filtration Technologies | S.A.F.E.air Electronics Cabinet Filtration and Pressurisation.