Sound advice on health protection and food safety
Viledon FilterCair supplements air quality management for the food and beverage industry
Food and beverage manufacturers are required to rigorously avoid health hazards from infectious microorganisms in their production processes. Ventilation systems that are well maintained, hygienically flawless and equipped with highly effective air filters make a valuable contribution in this respect. This is because air is a potential source of contamination. In response to the current situation, Freudenberg Filtration Technologies has extended its Viledon FilterCair air quality management system to include two brand new hygiene modules. Both include a ventilation system check and measures to combat the SARS-CoV-2 virus: to protect employees from infections; to protect food from contamination; to protect companies from the economic consequences of temporary plant closure.
In the food and beverage industry, infectious microorganisms pose a latent potential threat. Sometimes, these include bacteria such as Listeria, Salmonella or Clostridia, which endanger human life when eating contaminated food and lead to product recalls. At other times, viruses – such as SARS-CoV-2 in the current pandemic – threaten the health of employees and consumers. Invisible to the eye, they spread via the air, for example through what is known as a droplet infection when sneezing. When virusladen aerosols are distributed through ventilation systems in buildings, a large number of people are potentially at risk.
Air quality management: high-performance filters and services
In general, the core task of Viledon FilterCair air quality management is to ensure hygienically clean air in enclosed spaces, so as to protect people and improve industrial processes. This applies not only to the food and beverage industry, but also to many other sectors that manufacture and process sensitive products. The service portfolio ranges from high-performance filters to comprehensive services, such as hygiene inspections. Customers can either order Viledon FilterCair as a complete and individually tailored service package, or they can select individual modules and flexibly combine them to create a modular system.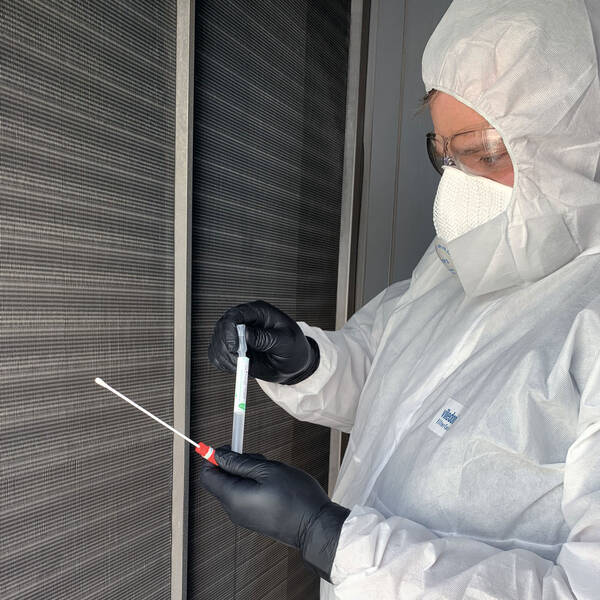 New service packages to combat germs and viruses
Currently, two new hygiene modules are available for protection against germs and viruses: "Plant Check Covid-19 Basic" and "Plant Check Covid-19 Hygiene Monitoring VDI 6022". Both modules include a variety of sampling procedures on plant surfaces carried out by Viledon's expert service technicians. In this way, SARS-CoV-2 viruses can be detected within about 48 hours. This is supplemented by further microbiological tests and a holistic system assessment in accordance with the current guidelines of the German Engineering Federation (VDMA), including detailed recommendations for action. The even more comprehensive "all-in-one module" includes a thorough hygiene inspection of the entire ventilation and air-conditioning system in accordance with the relevant guidelines of the Association of German Engineers (VDI 6022) – including audit-compliant documentation.
The purpose of both Viledon FilterCair virus test modules is to achieve maximum safety and health protection in the production of food and beverages through the creation of optimum ambient air conditions.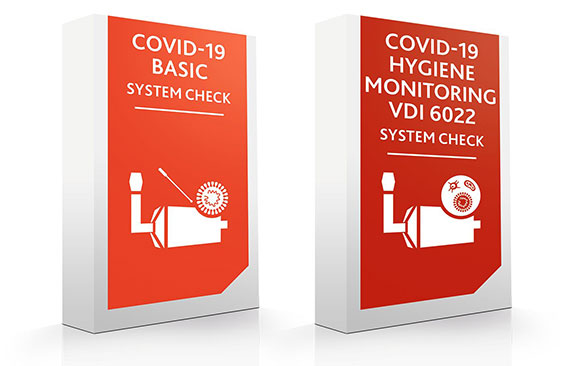 Benefit from our specialized expertise
Select and request detailed information.