Greater performance from fuel cells
Long-lasting solutions for mobile use
Thanks to its greater range compared with the conventional battery concept, the fuel cell drive is becoming a key drive technology of tomorrow. For more power while maintaining maximum safety, fully market-compatible intake air filters and humidifiers ensure efficient use of the filters in mobile fuel cells.
Better performing fuel cells with Freudenberg
In the fast lane: The fuel cell
It is undisputed that mobility will change greatly in the coming years. Alternative drive technologies are becoming increasingly competitive and are in some cases already a real option today. According to current studies, no single technology will replace the traditional combustion engine. Instead, it is expected that a variety of concepts will co-exist. The fuel cell is one of these. By 2050, there could be more than 100 million hydrogen-powered vehicles on the roads. This technology is particularly strong when it comes to long distances. The ranges of fuel cell vehicles are significantly greater than those of comparable electric cars. With sustainable production of hydrogen, fuel cell vehicles operate without emissions and contribute to improved air quality in population areas since the hydrogen reaction produces no waste gases other than water vapor. We support this technology with the development of filters and humidifiers that are specially tailored to the requirements of fuel cells.
"Fuel cell vehicles are particularly well suited for long distances thanks to their great range. Because electric cars are most attractive for shorter distances, this alternative drive technology perfectly complements the sustainable mobility mix of tomorrow." Felix Herberg, Sales Manager Automotive Filters
For more than twenty years, we have been developing solutions for intake air filtration and the humidification of fuel cells. As market leader, Freudenberg Filtration Technologies offers a comprehensive portfolio of standardized products as well as custom-tailored systems. Numerous solutions are already successfully in use today thanks to our commitment to relevant products and a local market presence in our development work. This was also recognized by the Baden-Württemberg Ministry for Environment, Climate and Energy, which selected our fuel cell filter type N for the f-cell Award 2017 based on outstanding and especially application-friendly developments in the innovative field of fuel cells.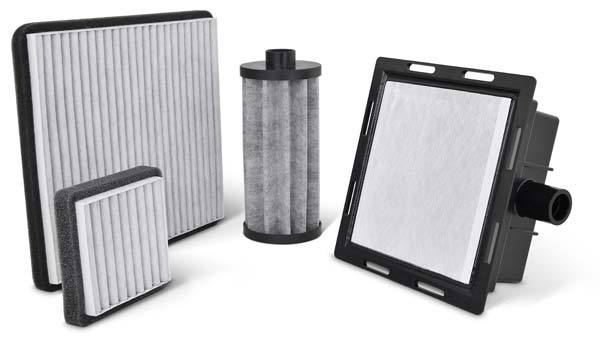 micronAir fuel cell filter
Fuel cells react sensitively to salts, nitrous oxides or compounds with sulfur or ammonia, which can enter the process via the intake air. Effective filtration is therefore essential in order to protect the sensitive components and ensure greater safety. Our filter media are specially developed for the unique requirements of fuel cells. micronAir filters effectively protect the catalyst material and the membranes used in the stack and system components from contaminant gases and particles.

Low pressure losses with consistently high arrestance performance ensure reliable processes and maximum service life for your fuel cell components.
From efficient standard filters to a customized filtration concept – you will find the right system for any requirement in the flexible use of mobile fuel cells. Various filter geometries meet the specific requirements of solutions for cars, trucks, buses or trains. The filters are also well tested in stationary use: Our fuel cell filters are also used in cogeneration plants and in power generation.

Contact us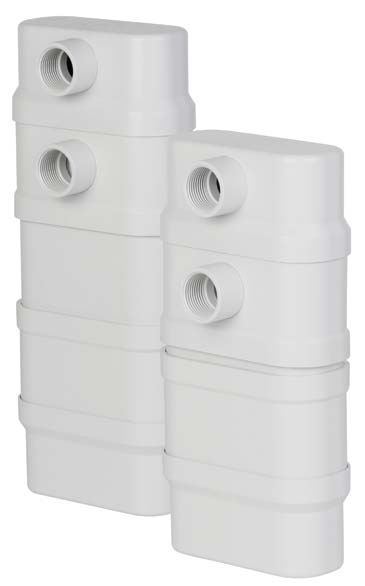 micronAir fuel cell humidifier
Efficient fuel cell drives depend on reliable membrane humidification. This ensures a flawless reaction and prevents early degradation due to the electrolyte drying out. In short: Fuel cells only achieve sustained high performance with a high-quality humidifier. We offer you long-lasting humidifiers that are adapted to the requirements of your system. The outstanding water transfer rate at a low pressure drop guarantees stable humidification. The hollow fiber technology enables various housing geometries that have been tested in real operation and optimized. These can be easily adapted to your system requirements without major investments. From evaluation with standard modules to the manufacture of prototypes all the way to individual series production – we are happy to assist you with new developments from the very start.

Contact us
Benefit from our specialized expertise in fuel cell.
Select and request detailed information.